AXIUM DX8000
Build on the power of Android 10 platform with Ingenico's Services

High-level performance with a long-lasting battery, up to 6'' screen, and front and rear cameras
Equipped with best-in-class processor and memory capacity
Fresh business opportunities with leading-edge Android apps under Android 10
Top-level security with Android & PCI PTS V6 compliancy
Supported by AXIUM platform to unlock the full potential of digital commerce
Powered by Android 10, AXIUM DX8000 is the payment device that provides the best-in-class buying experience, while optimizing performance and security.
Rich business applications ecosystem/ Global APIs
Thanks to Android environment, AXIUM DX8000 can easily leverage the large set of business apps. Their integration is facilitated by Ingenico global APIs, allowing to cover numerous use cases with front-office apps (loyalty, click & collect, etc.) and back office apps (reporting, staff management, etc.). 
Business-centric user-friendly interface
Equipped with a clear contactless zone, a large touchscreen and powerful processing capabilities. The AXIUM DX8000 enhances usability and accelerates checkout.
Safe and secure payment
With PCI-PTS 6.x certification, the AXIUM DX8000 offers the highest level of payment security and EMV compliance as traditional payment terminals.
All payment options
AXIUM DX8000 supports alternative payment methods such as QR-code and digital wallets on top of traditional payments. The portability of the applications related to
these alternative payments are facilitated with Android.
Maximized network availability
Providing full-spectrum dual band wireless connectivity (4G, Bluetooth and WiFi), AXIUM DX8000 offers the widest touch point flexibility while optimizing communication costs.
Cloud Services capabilities
AXIUM DX8000 is compatible with Ingenico's suite of services, from fleet management to merchant business services such as e-receipt management and business reporting.
A smart POS supported by AXIUM platform to unlock the full potential of digital commerce!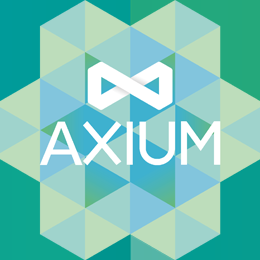 Datasheet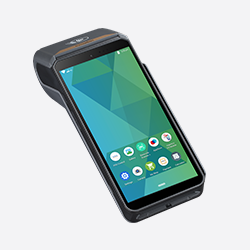 AXIUM DX8000 - Datasheets
Build on the power of Android 10 platform with Ingenico's Services